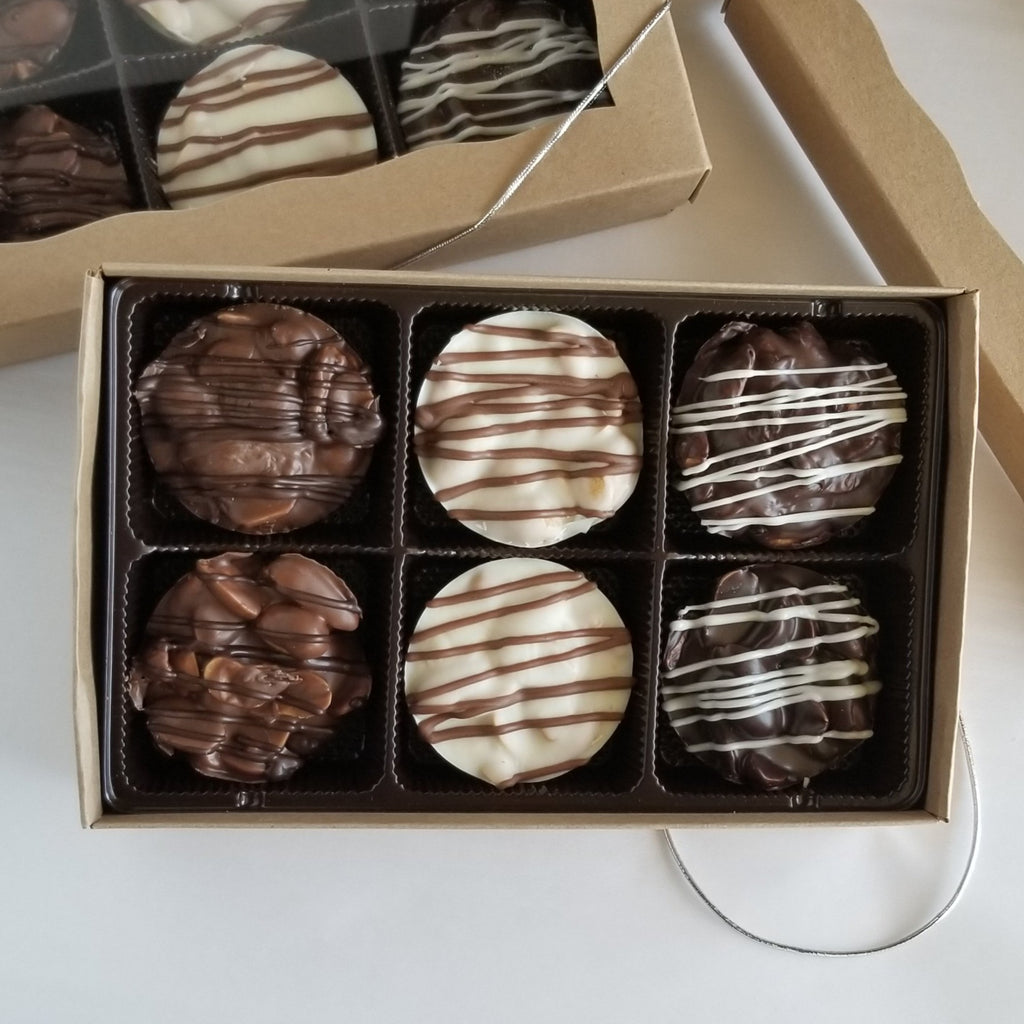 Chocolate Peanut Clusters - 6 Count Gift Box
These clusters contain salted roasted extra large peanuts covered in premium chocolate.  They are packaged in a gift box with an elastic ribbon and ready to gift.  
**During the months of April - October, chocolate items will not be shipped. 
If you have questions contact us here.