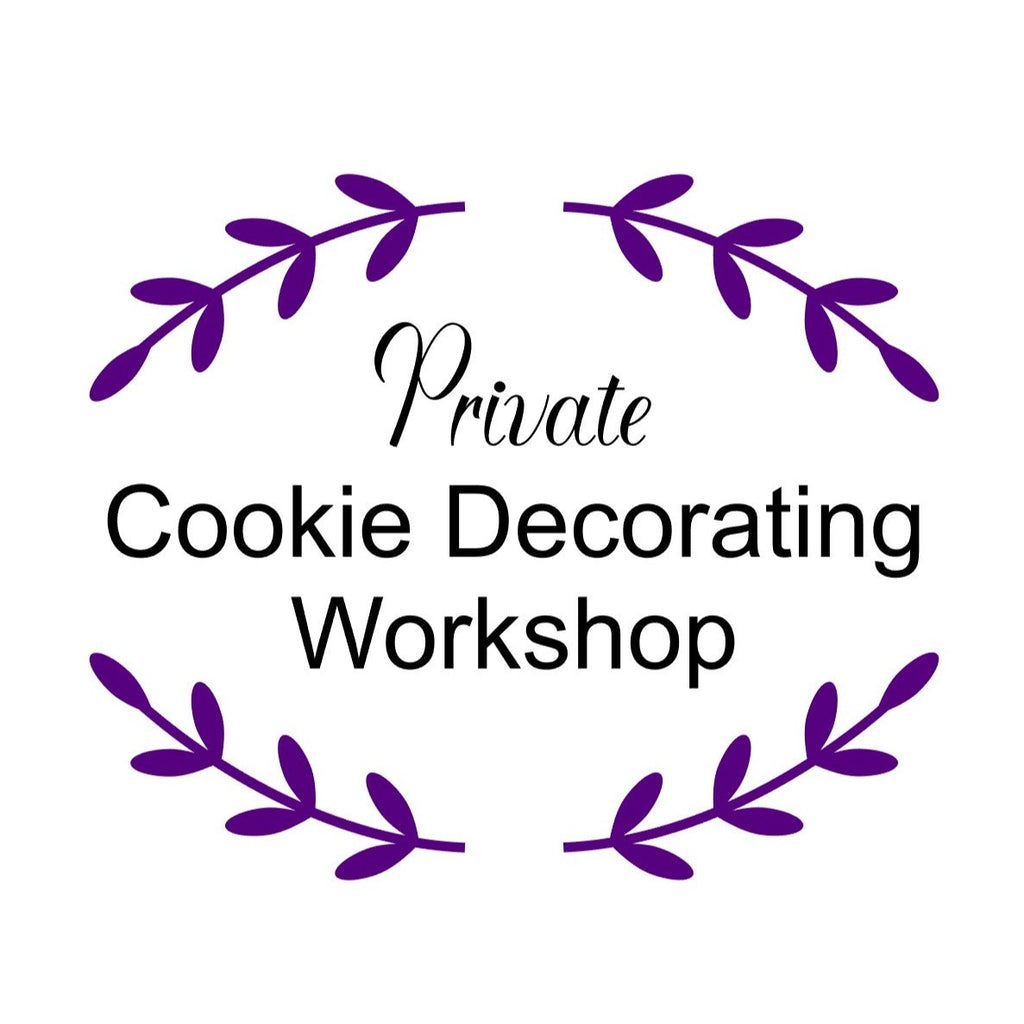 Private Cookie Decorating Class
**This is a private, invitation only class. Minimum participants is 8**
Host a Private Cookie Decorating Class
Looking for something fun and different to do with your friends, family or coworkers?  Book a private cookie decorating class at your location or at one of ours*. This is perfect for team building, Ladies Night Out, school groups, scouts or any group that want to get together and learn the basics of cookie decorating with royal icing. Have a specific theme you'd like to incorporate into the party? Custom designs can be provided to enhance the experience of your event. You may also select from our current cookie sets.
The class covers basic royal icing decorating techniques such as: Piping, flooding, wet-on-wet, applying royal icing transfers, and occasionally using edible images. 
You provide tables, a chair for each person, and enough space for each participant to comfortably decorate.  Participants will receive all supplies and step-by-step instruction to decorate the cookies. Everyone leaves with 6-8 beautifully decorated cookies in their own bakery box. Duration is 2-2.5 hours.
Class minimum is $400 for up to 8 people. Each additional person is $48.  The maximum depends on the size of the venue and availability of an HDMI capable TV or screen. 
Travel within 10 miles of 30052 is included in the price.  If the instructor has to travel outside of 10 miles, there is an additional travel fee. 
 *Non-residential venues are preferred. Residential locations require approval.  
Additional information:
This class is best for adults and children 10 or older (must be accompanied by a paying adult 18 or older). Younger children are permitted if the parent believes they can keep up with the pace of the class. 
Please note that cookies contain eggs, milk, and wheat. 
Want to host a private cookie class or a cookie decorating party? Contact us here.